WordPress Speed Optimisation Service
If you're frustrated by how your WordPress website scores on GTmetrix and Google PageSpeed Insights, read on to find out why and how to get a green score!
Why does page speed matter?
New research by Google has found that 53% of mobile website visitors will leave if a webpage doesn't load within 3 seconds.
Since Google's algorithm speed update, page speed is a direct ranking factor for your website. Speed also has knock-on effects for other ranking factors in the algorithm: a page that takes longer to load means higher bounce rates and lower session duration.
One study on technology company Mobify showed that a 100ms decrease in checkout load speed resulted in a 1.55% increase in conversion, which translated to about an annual revenue increase of nearly $530,000.
Ever felt stressed when making an online purchase? A consumer study shows that the emotional response to delayed page loading imitate that of watching a horror movie or solving a mathematical problem, and greater than waiting in a checkout line at a retail store.
Having started in E-commerce ourselves we know inside out what is involved in designing, building and maintaining a WordPress website. Having built over 200 websites for our clients, ranging from e-commerce sites to blogs and forums, we will guide you through the entire process, advising on the best options and features to achieve your goals with the website.
Shajib not only delivered an exact copy of the website, he did 2 days ahead of schedule. He started delivering milestones mintes after I ordered.. The final result is pixel perfect, both on mobile and desktop. Not only that, the WP elements (pages, widgets) are well organised, so further changes on the website will be a breeze. I couldn't recommend Shajib enough, I truly don't understand how he's not a Fiver Pro yet, order soon before Fiverr realises! From now on, Shajib will be my WordPress guy! Thank you so so much!
I had a mixture of a cloned website template and custom website. Nishid was responsive, helpful, extremely polite and incredibly fast. He delivered the website in 3 days and it only took longer because I needed to provide him with documents and have minor things adjusted. I would absolutely recommend him for your website needs.
Absolutely fantastic! I will be working with him again in the future. He incredibly fast and had an absolutely great design eye. I highly recommend working with him. I wouldn't pick anyone else on fiverr.
This guy is awesome! Nothing caused him a problem, he did anything I asked in a matter of seconds. He is always friendly, and he has great communications and one of the best I have worked with! See you in the next time Nishid.
Creativity and knowledge! I love working with people who can take my vision to the next level. He always goes beyond the call of the gig. Very knowledgeable in WordPress. I love love love working with him. I always use him over and over!
Nishid delliver a very impressive work, he was very friendly and helped us build a very responsive website for our agencie, we realy love this seller communication and work, will work with him again and again. Thank you so much Nishid
Thank you it was great working with you the new website is very nice website because mine was terrible . Hehad a lot of patient he explain me everything and was working very quickly he is highly reccomend. He change every thing I ask
The team at Nishid is a great. Shajib is the perfect addition to the team with the ability to revitalize shaken and unproven concepts while delivering a much needed confident approach, ensuring my Website was created right. I'm beyond happy with Nishid.
He has really done an exceptional job, I am very satisfied with the patience and detail with which Nishid works. I have worked with many freelancers but Nishid always does a good job and is very responsible. I will definitely hire your services again and I fully recommend your services as a freelancer. ❤
I had a mixture of a cloned website template and custom website. Nishid was responsive, helpful, extremely polite and incredibly fast. He delivered the website in 3 days and it only took longer because I needed to provide him with documents and have minor things adjusted. I would absolutely recommend him for your website needs.
World-class proprietary speed algorithm
Automatic Google PageSpeed optimization
Advanced caching mechanism
Complete image optimization stack
HTML, CSS and JS minification & compression
New research by Google has found that 53% of mobile website visitors will leave if a webpage doesn't load within 3 seconds.
On the off chance that your web composition isn't present-day and connecting with, you will find it truly challenging to persuade a guest to turn into a possibility (except if your items and administrations are modest to such an extent that basically nothing else has any significance – i.e you're a cost chief).
However, regardless of whether you have a staggering web architecture that lowers every guest into your image, recounts your story, and guides them through the most common way of turning into a client yet requires 10 seconds to stack, no guest will stay nearby to the point of really seeing the plan. All in all, how might we track down balance without going through hours flipping one setting or altering a plan component at a time, and see what works on the score and what doesn't?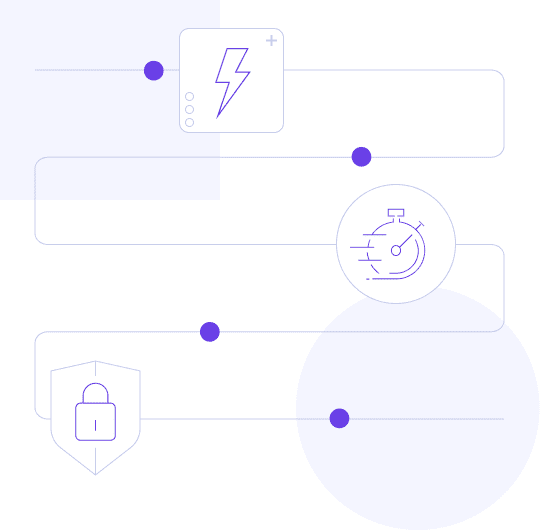 Assuming that you have effectively attempted speed optimizing your WordPress site yourself, you have most likely run over the ideas of diminishing picture size, setting up reserving, and packing the site code (which would incorporate decreasing the number of modules, setting a lightweight subject, minifying JS and CSS, and etc).
While these do help and can go quite far in further developing a WordPress site's exhibition, the outcomes can be exceptionally blended, particularly on the off chance that you use Google Page Speed and GT Metrix scores as the benchmark. This is on the grounds that the plan of your site and the strategies or page manufacturers used to assemble the plan additionally influence the scores. However, albeit both the site speed and score on Google Page Speed Insights matter (in the event that you're doing site improvement for your site), the plan additionally matters! In the event that we consider changes the end motivation behind the site, both speed and configuration are vital, and in a perfect world one shouldn't come to the detriment of the other.
Regions for speed optimization
The time span it takes for a page to load and the Page speed insight or GTMetrix score is straightforwardly corresponding to the size of the website page and the speed of delivery.
Caching, compression, image optimization and other tactics mentioned above only focus on reducing the size of the webpage, which is why beyond a certain point it is almost impossible to see further improvements without changing the hosting or using a Content Delivery Network (CDN).
What's more, good hosting service and a content delivery network (CDN) have a much more predictable and consistent impact on the site performance to the point that our standard WordPress speed optimization services primarily focus on these two aspects (although we can conduct a one off-site compression as well going through our speed optimization checklist)
WordPress Hosting and content delivery network explained
As you presumably know, hosting is basically a virtual "computer" very much like your PC, where you can store the site (or other) documents. Each virtual machine has an IP that recognizes demands coming to it. What's more, the way that rapidly a program can interface with the virtual machine through the IP (time to the main byte) is straightforwardly connected with the actual distance between the program and the server.
In other words, if your hosting server data center is in London and most of your website visitors are in New York, then every time someone from New York tries to load your site, their request needs to travel across the Atlantic ocean and back (which takes a few seconds). In addition to this, there is also the request processing time, i.e. how quickly your server can come up with the reply to the browser (that still needs to travel to the browser).
Just like a more powerful PC with more RAM and cores can execute more tasks quicker, a better hosting server (e.g. a dedicated virtual private server) will generally result in a faster site compared to a cheaper shared web hosting one. Want to find out more about what good hosting is and what is most suitable for your site? Then head
here!
So what does a CDN do? A content delivery network is a network of "computers" around the world, each of which stores a "cached" version of your site. So with the previous example, suppose you also have a CDN in addition to your London server.
When someone in New York goes on your website, instead of the request being sent to the London server from their browser, it will first be sent to the CDN, which will then identify the closest "computer" in the network to New York that has a cache of the website and sends the cached version of the site from there!
The result? The request and, more importantly, the data requested no longer has to travel across the Atlantic ocean every time. In other words, everyone in New York can view all static information on your website (images, texts etc.) very quickly, as if it was hosted in New York!
Our WordPress speed optimization service
So what does our service entail? Well, it entails a bit of it all. Primarily, we connect your site to our CDN, which is tailor-made for WordPress! And yes, we have tried it all, Cloudflare, Securi and haven't seen much impact (if your website hosting server is already powerful). Our CDN also tackles the caching for you, so we won't even install a separate caching plugin on your site.
In other words, once set up, our CDN will constantly be creating compressed and optimized versions of your website and storing them across the network so whoever requests to view your site can be served as quickly as possible.
What can you expect? Every website set up with our CDN consistently hits 85 – 100 on Google PageSpeed Insights for Mobile and 95-100 for desktop.